There are some exciting trends in automation coming this year which will surely become sources of growth and improvement for any company's marketing strategies. In this article, we'll share insights about these new trends in digital marketing automation and let you in on the best tools you can use for your entire marketing strategy.
Marketing automation in social media
Social media advertising is one of the most effective ways to reach your target audience. However, managing multiple social media accounts and posting content in several platforms can be a challenging task. By introducing marketing automation to their social media, companies can manage their profiles and post content more efficiently. With marketing automation tools, you can schedule posts, segment audiences, and optimize ad campaigns in your socials to get better results.

Email automation
Email continues to be a very effective marketing tool, but managing a mailing list and sending customized emails can be a demanding task. By resorting to email automation, companies can send automated tailored emails to their subscribers. These tools allow you to schedule emails to be sent at specific times, send customized emails according to the user's actions and segment your mailing list to achieve better outcomes.

Chatbot automation
Chatbots are becoming increasingly popular as customer service and sales tools. They can answer frequently asked questions and guide customers throughout the purchase process. Chatbot automation lets you tailor the conversation flow and preset responses for FAQs. With these tools, you can also integrate chatbots into your website and messaging platforms, such as Facebook Messenger and WhatsApp.

Data analytics automation
Data collection and analysis is vital for any digital marketing strategy. By using data analytics automation, you can collect and analyze data more efficiently, for instance, by automating reports and analyzes, identifying trends and patterns in your data set and using them to make predictions.
And which are the best digital marketing automation tools you can use to carry out your entire marketing strategy? Let us introduce you to some of them:

HubSpot
HubSpot is an all-in-one marketing and sales platform that comprises email, chatbot, data analytics and social media marketing automation tools.

Marketo
Marketo is a leading marketing automation platform offering tools for email, social media marketing and data analytics automation.

ActiveCampaign
ActiveCampaign is a multifunction marketing automation platform which provides email, data analytics and chatbot automation tools.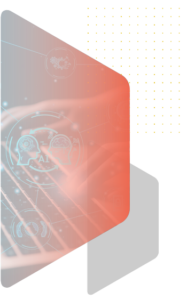 Conclusion
With all of this in mind, it is clear that marketing automation has become a vital tool for companies in this digital era, and trends for 2023 seem to be pushing towards a deeper customization and automation of key processes. 
AI and machine learning will continue to occupy an essential role in the decision-making process and in the optimization of marketing campaigns. In short, companies that take advantage of these trends will have the upper hand in achieving and maintaining success in an increasingly competitive world.
Discover how we can help you