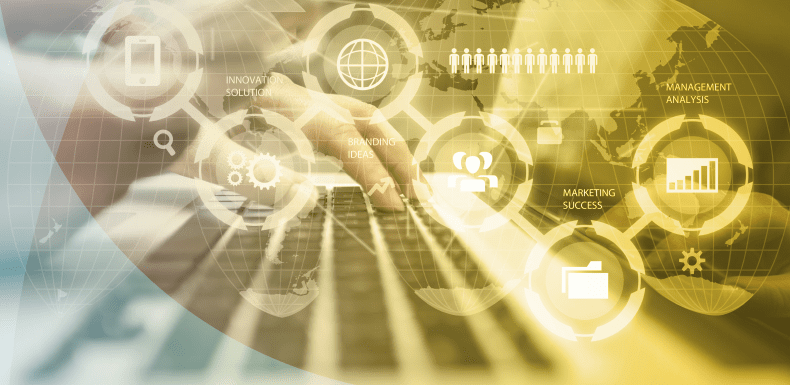 The need for localization project management cannot be overemphasized. As we can observe in the ever-evolving business market, any organization that decides to enter a new market must formulate a localization strategy that works for the brand's product, service, and target location or audience, which would, in turn, determine the markets and countries to do business in.
Who is a Localization Project Manager?
Localization project managers are those individuals in a corporate environment tasked with managing the overall localization spend and overseeing the application of localization technology to decrease time-to-market and increase content quality and acceptance. They execute the established localization strategy for an organization on a tactical level, collaborating with team members across the organization to complete translation projects. Essentially, the accomplishment of a project plan for localization through the application and integration of the project management process of initiation, planning, executing, monitoring, controlling, and closing is the duty of a localization project manager.
Significance of a Localization Project Manager
Every localization project has many moving parts, from the planning and design phase to the translation and transcription phase, and the final QA checks. Contingent on the scale and size of the website, content, or product, the localization procedure can involve many types of collaborators involving: developers, product managers, digital marketers, copywriters, and marketers to UX/UI design skilled agents, translators, QA experts, and reviewers. This is where the localization project manager is required.
Companies work with localization project managers primarily because they bring a specific set of skills to the organization, and to be at its best, the following are the benefits of having a professional localization project manager:

Technological Proficiency and Savviness
The authorized localization manager maintains an in-depth knowledge of innovative localization technologies.
API integration systems, automation tools, and content architecture are all elements the manager utilizes for a more effective outcome. Rather than manually moving documents or emailing files back and forth, the manager uses technologically available tools to free up numerous hours of the day.

High Quality in Communication
Outstanding localization project managers have to possess a comprehensive educational background, as well as experience to back it up. The project manager has to engage with diverse teams regularly to talk about cadence, timeline, and internationalization while ensuring that all stakeholders understand the requirements for the completion of the localization strategy, and all these forms of communication must be done in a clear, concise and accurate manner.
Allocating technology and resources to maintain high-quality results is also a primary responsibility. The ideal localization manager serves as an influencer at the management level of their organizations, advocating for clarity and precedence for the localization process as a whole.

In-depth Market Research
When project managers are at liberty to perform in-depth research, study the various trends and content, and formulate a strategy based on that research, they would be able to proffer decisive solutions that would make localization more successful. Without the limiting constraints, the project manager would be able to think critically about whether a Car Company, for example, should develop a Swiss-German version of a model or opt for another innovative solution. The localization project manager would be able to perform market research, investigate compliance issues, and identify vital markets where your company is most likely to achieve success.

Added Value
If employed properly, localization project managers have so much to give to their organizations. Given the time to build a powerful localization ecosystem with professional practitioners and cutting-edge technology, a project manager would be able to add real value to your company. The building that pairs conversion-related results with localization efforts, can make your company's localization process more effective⁠.
Why Companies Need to Utilize Localization Project Management
The localization industry is growing at an exponential rate each year, with no signs of slowing down. Language services constitute a 55 billion dollar market, according to market research by Nimdzi (2021), and it's estimated to grow to 73.6 billion dollars by 2025, with over half of the market involving translation services alone. Now is the time to leverage the localization industry, by making available positions for individuals skilled in the art of monitoring, managing and successfully executing a planned localization strategy.
Localization project management is a required discipline. An analysis of open roles at international organizations such as Spotify, Netflix, and TikTok all indicates listings for localization project managers as part of a larger localization team corresponding with the Headquarters.
Advantages of Localization Project Management
In recent years, organizations' activities are becoming more project-based. The implication is that organizations tend to split routine work into programs or projects to quickly achieve the organizational goal of adding value, and as such, good management of these projects (localization) is essential to the success of the organization.
The most important step toward localization project management maturity is to set up a local management operations team that can best be developed and utilized.
In conclusion, if the practice of localization project management is well adopted, managed, and executed, there is a very high possibility of having a viable project that will guarantee sound business success.
Discover how we can help you