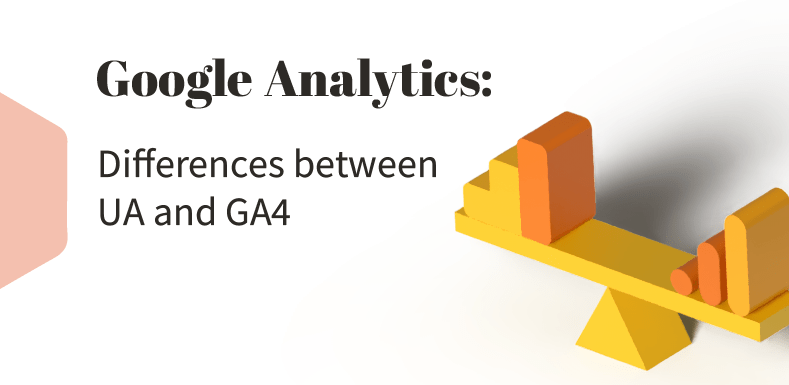 Google Analytics is one of the most popular and widely used tools for tracking and analyzing user behavior on a website. And with the release of Google Analytics 4 (GA4), many companies are wondering if they should migrate from Universal Analytics (UA) to GA4. In this article, we will discuss the benefits and drawbacks of this migration.
The benefits of migrating from UA to GA4:

Improved user behavior analysis. One of the main advantages of GA4 is that it focuses on analyzing user experience rather than simply tracking page views. GA4 enables you to track events and actions, such as button clicks or session duration, allowing for a deeper analysis of user behavior.

Enhanced event-tracking functionality. GA4 offers enhanced event-tracking functionalities that allows for a more granular tracking of user behavior. This can help companies better understand how users interact with their website or application.

Combining data from multiple platforms. GA4 lets you combine data from multiple platforms, such as websites and mobile apps, thus providing a more complete view of user behavior across all platforms.
The disadvantages of migrating from UA to GA4:

Less third-party support. While GA4 is a powerful tool, it does not have as much third-party support as UA at the moment. This can make it difficult to integrate GA4 with other marketing or analytics tools that are currently in use.
Lack of backward compatibility. GA4 is a completely new platform and is not backward compatible with UA. This means that companies will have to start tracking their data from scratch in GA4 and they will not be able to access historical UA data.
Less customization. GA4 currently offers fewer customization options than UA. This may be a problem for companies that rely on advanced customization for their analytics.
So, should you migrate?
As previously shown, migrating from Universal Analytics to Google Analytics 4 can bring plenty of benefits, including a better understanding of user behavior and improved event-tracking functionalities. However, there are also drawbacks, such as a lack of backward compatibility and fewer customization options. It is important for companies to carefully evaluate the advantages and disadvantages of migration before making a decision. If the company decides to migrate, it is important to carefully plan the migration to minimize any potential disruption to data analysis.
Discover how we can help you